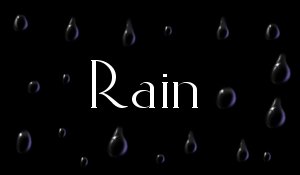 If the rain comes
they run and hide their heads
They might as well be dead
If the rain comes
If the rain comes
When the sun shines
they slip into the shade
and sip their lemonade
When the sun shines
When the sun shines
Rain, I don't mind
Shine, the weather's fine
I can show you
that when it starts to rain
everything's the same
I can show you
I can show you
Rain, I don't mind
Shine, the weather's fine
Can you hear me
that when it rains and shines
it's just a state of mind
Can you hear me
Can you hear me
---
June 14, 1957
No one knows my secret. How can I tell anyone anyway? Not even Mother knows. I can't tell. They'd do something terrible to me, I'm sure of it. But what I can't believe is that he would be the one to do this to me, and make me suffer forever. I wonder if he thought about it when I wasn't looking, or even before I was born. I'll never be the same. This secret will remain bottled up inside me... one day I will have to let someone know. Who can I trust anymore? I don't even look at Mother the same way. Does she have anything to do with it? Was it her idea? How will I ever know???
---
Chapters
The London School For Girls
---
Rain is &copy Lydia Hutchinson, 2000. Any form of plagerising, etc. is strictly prohibited.